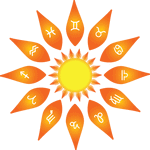 Your Journey Through
Tarot Reading
Through the cards and the spiritual guidance of the cosmos
I see you, what you are meant to become, and how you can Be…
get started
contact us
Your Journey Through
Tarot Reading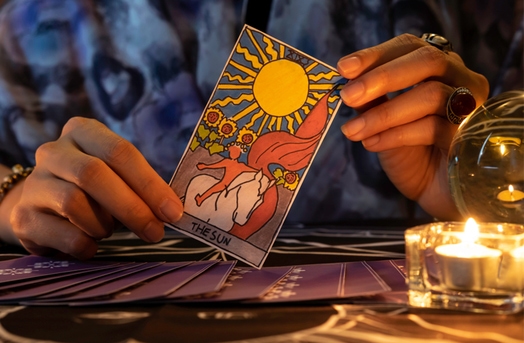 The Universe communicates in mysterious ways. Sometimes not able to explain through scientific reasoning. Ironically, its only when we surrender ourselves and are more accepting to this cosmic energy that we understand these communications. Tarot is one of the oldest forms of Celtic Art Of Divination tool. It helps measure a potential outcome or evaluate an influence that surrounds an individual, an event or both. Through the art of Tarot reading I guide individuals to map their consciousness through the spiritual and physical world that help them connect with their higher selves.
Rather than answering your questions in binary terms of "Yes" or "No", Tarot cards shed light on your current life situation to provide you with clarity and insights. They guide you to find your way in taking the right decisions in various areas of your life, such as relationships, career, finance, home, children, health and more.
My Tarot readings are highly spiritual and intuitive; they go far beyond what you see. They provide a 360 degree perspective of your life and help you find your true destiny. I sincerely believe in educating my clients, and hence I explain the cards in detail in context to their Astrological and Numerological meanings relevant to your situations. Reading Tarot has become second nature to me and with over a decade of experience and accurate readings, I am now able to offer several different types of readings.
Learn about my specialties –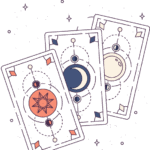 Love and Relationship Tarot Reading
This reading gives you a good insight into your relationship status. If you are wondering about what a new love interest is currently thinking/feeling about you, or questioning their intentions or next move towards you? Or just curious about where your current relationship with your partner is headed? With the guidance of my "Celtic Tarot Spread" I can help you unlock the answers to these questions.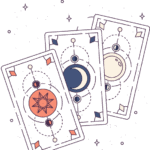 Twin flame/ Soul mate connections Tarot Reading
Do you ever wonder why you keep meeting the same person time and again and feel an intense magnetic pull towards them? Or a weird sense of recognition with them almost as if you have shared a life time together? Or wonder why do you fall out of a relationship and drag yourself right back into it? This is called Twin flame and Soul mate connections. Here we talk about ''Karmic Connections" with the help of my "Past, Present and Future Tarot Spread" I can guide you on how to break the karmic cycle with your person and extend to you the Oracle card messages from your divine masculine/ feminine and help you find a fulling path with or without one another.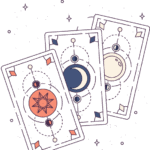 Holistic Tarot
Mind, Body and Spirit Tarot- Here I help you connect with your mind, body and spirit. Are you struggling with a long-term health issue or have a negative Mindset or a behavior pattern? With the help of my "Healing Tarot Spread" I can help you clear the path and guide you on how to use positive affirmation techniques to channel your energy in a positive direction, to bring your mind, body and spirit into full alignment. I personally believe that if you are going through a severe health condition then you must seek the right medical help without any delays. My Holistic Tarot card reading is to give you a good insight into your situation and offer you a spiritually guided path.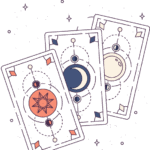 Job/ Career/ Finance Tarot
Are wondering if the new job that you just interviewed for will hire you or not? Or just thinking about changing career paths? Or unsure about your financial future? Or where to invest your money? I can help you find the answers with my "Business Strategy Tarot Spread" through this spread, I can help you weigh the pros and cons of each decision and show you a stronger vision of the path ahead of you.
The above Tarot readings and spreads are just few of the many that I specialize in. The spreads I use in my Tarot readings vary from case to case.
If my specialty and skillset in Tarot are of any interest to you, then take my hand on your soulful journey of consciousness, and allow me to guide you in finding inner peace and harmony in every aspect of your life.